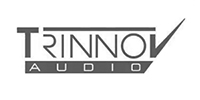 Franska Trinnov Audio startade sin verksamhet som en renodlad mjukvarutillverkare. Mjukvaran bestod av en avancerad rumskorrigering som snabbt blev uppskattad i studiobranschen. Efter hand började Trinnov tillverka egen hårdvara i form av rena rumskorrigeringsmoduler och succén var ett faktum. Det tog inte lång tid innan man blev ansedd som den ledande kraften inom rumskorrigering och 3D ljud.
Idag har Trinnov produkter till Studio, Biograf samt Hembio och HiFi. Kärnan i samtliga produkter är den oerhört kraftfulla rumskorrigeringsmjukvaran som utvecklats kontinuerligt i över 20 år. Produkterna tillverkas för hand i Frankrike och har marknadens i särklass största processorkraft. Trinnov är från början överst i näringskedjan vad gäller digital avkodning och rumskorrigering. Hårdvaran kan uppdateras för att matcha framtidens nya format och behov vilket säkerställer Trinnov som överlägsen ledare i många år framöver.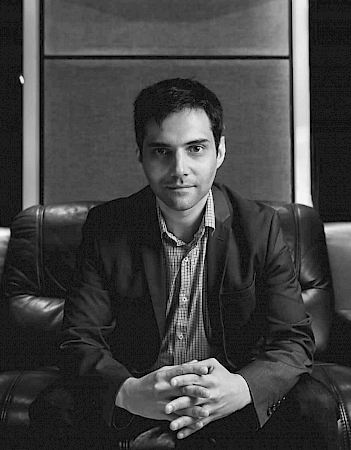 Auktoriserade Trinnov Installatörer
AKKELIS AUDIO
Von Utfallsgatan 1
415 05 Göteborg
Tel: 031-211115
E-Post: info@akkelisaudio.com
Webb: www.akkelisaudio.com
HEMBIOBUTIKEN SUMPAN
Nybergs Torg 6
172 31 Sundbyberg
Tel: 08-651177
E-post: info@hembiobutiken.se
Webb: www.hembiobutiken.se
RC LJUD & BILD
Formvägen 8A
906 26 Umeå
Tel: 090 - 14 00 00
E-post: info@rcljudbild.se
Webb: www.rcljudbild.se
NINJA SOUND
Vresalmsgatan 34
218 36 Bunkeflostrand
Tel: 070 209 9222
E-post: freddan@ninja.se
Webb: www.ninjasound.se
TIWIA
Sollentuna
Tel: 0703 04 08 52
E-post: par@tiwia.se
Webb: www.tiwia.se

The groundbreaking Altitude32 processor set the bar high — and we didn't lower it for the Altitude16. Delivering the same processing capabilities and sound quality as the Altitude32 processor, the Altitude16 makes Trinnov's best-in-class performance accessible to a wider audience who's immersive audio system requirements will not exceed 20 channels.
Equipped with Dolby Atmos, Auro-3D, and DTS:X Pro immersive audio decoders, the Altitude16 renders up to 20 discrete channels of information, natively processes high-resolution 24 bit / 96K audio, enables up to four-way active crossovers and presents no limitations in terms of Atmos and DTS:X channel assignments or subwoofer outputs.
Adress
Trinnov Audio
5 Rue Edmond Michelet,
93360 Neuilly-Plaisance,
France