När det gäller exklusiv möbeltillverkning är Italien tveklöst en av de ledande nationerna. Den Italienska flärden och förmågan att hålla på traditionerna har en distinkt närvaro i Bassocontinuos produktion. Samtliga möbler är tillverkade för hand i Italien och finishen är av högsta klass. Ett vackert yttre är viktigt men i HiFi världen har vi flera krav. En HiFi möbel måste också vara funktionell och ha en positiv inverkan på ljudet via stabilitet och dämpning av yttre påverkan.
Bassocontinuo lämnar inget åt slumpen när man producerar och designar sina möbler. Under utvecklingen har man gjort mycket noggranna mätningar på hur HiFi produkterna påverkas när de placeras på Bassocontinuos möbler. Detta har resulterat i en serie vackra handgjorda Italienska möbler med en ytterst positiv inverkan på det ljudmässiga resultatet.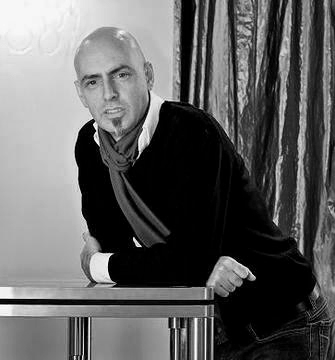 B – By Bassocontinuo

"B" står för Bespoke och är Bassocontinuos mest anpassningsbara serie. Med möjlighet att välja såväl material som färg kan man skapa ett helt eget rack med sin egna design.
Konfigurationen gör man med Bassocontinuos webb-verktyg nedan.
Senaste nyheterna från Bassocontinuo
Bassocontinuo På Instagram

Bassocontinuo är kända för sitt fina hantverk av exklusiva HiFi möbler. I sin nya Classic serie återspeglar man denna erfarenhet av kvalietstillverkning – till ett mycket attraktivt pris.
Classic 2.0 serien är ett sobert designat rack med många positiva ljudegenskaper och en extremt hög flexibilitet.Hög estetikfaktor och massiv prestanda – tillverkat för hand i Italien.
läs mer
Vi har glädjen att presentera Bassocontinuo för den Svenska marknaden. Bassocontinuo representerar den ädla Italienska möbeldesignen kombinerat med tekniskt välljudande egenskaper. Alla produkterna är tillverkade för hand i Italien och besitter en oöverträffad...
läs mer
Utdrag från tester gjorda av några kända recensenter :
Bassocontinuo Accordeon S represents a good value when compared to other more expensive brands, most of which have much less in the way of selections. Oh yes…it also substantially improves the sound of your components!
The build quality inspires a great deal of confidence in sheltering your goodies as well. No toddler or even a Great Dane is going to tip these stands over. They are not going to collapse under your 150 pound amps either.
One other thing that I didn't mention is that they are easy to disassemble and move when necessary. Take your stuff off and you have, in this style, 3 tables sitting atop of each other. Just lift two of them off and move 'em. No disassembly or tools required.
Of course, these racks will expand as your system grows. Just add another level on top or on the side or…whatever you need. Match or contrast 'em. We like this product and think you probably will, too.
If I was in the market for a new rack, the Bassocontinuo would certainly be at the top of my list. After living with it for a few months I have grown to appreciate how it goes about doing its job. The only attention it draws to itself is its physical beauty. Coupled with an almost infinite expandability, I cannot think of another shelving system that is so flexible and offers any more than the Bassocontinuo Accordeon. Add to the performance, one cannot discount the looks of something you spend so much time staring at. On top of that there is that iridescent, no make that, "nacreous" blue color…
Compared to the usual performance and leveling with other two High End audio racks on hand Bassocontinuo showed even within first notes strikes the effective changes. And not changes for the sake of changes, but the real benefits toward the more refined and balanced performance.
In the world where tstate of the art technical barriers are challenged each year it's great to see and experience the product as refined, resolved and matured as Bassocontinuo Aeon audio rack. It clearly shows how much efforts and thinking went into creation of Aeon.
Too often I stumble on the products, that was design to please the eyes, but not the ears. Aeon strikes with double impact combining evident performance benefit with the stylish Italian looks.
Bassocontinuo Aeon high-end audio rack deserves the attention of anyone in consideration of upgrading or adding the high tech rack into the system. For a passive device, that deals with the resonances in its unique way Bassocontinuo Aeon represent not only a trend setter, but an industry showcase of taking things very seriously.
Highly recommended!
Adress
BASSOCONTINUO AUDIO SYSTEMS SNC
Via S. Alessandro, 88
24122 Bergamo
ITALY