IsoAcoustics är en relativt ny tillverkare inom Audiobranschen. Företaget bildades så sent som 2012 men grundaren Dave Morrison har över 40 års erfarenhet av Ljudproduktion. Mest känd är Dave för sin design av världens då största Multimedia Center – The CBC Broadcasting Centre. Detta gigantiska komplex som når 13 våningar högt och huserar över 30 olika TV och Radio studios vilar på en vibrationsdämpande grund som Dave egenhändigt har designat.
Denna design med medföljande patent ligger till grund för dagens Isoacoustics sortiment som består av isoleringsprodukter för utrustning inom musikproduktion och HiFi.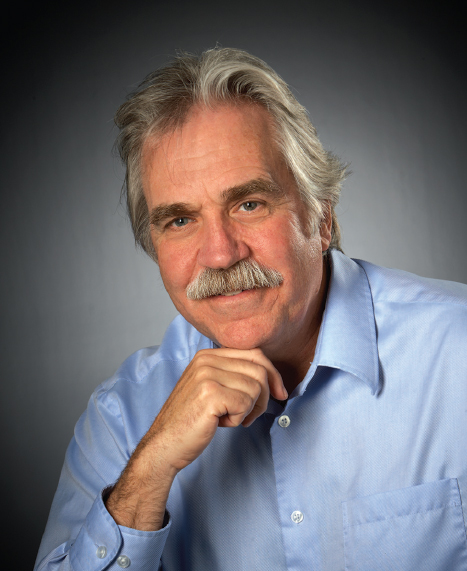 Orea
Dessa puckar som är avsedda främst för Elektronik, finns i tre olika storlekar. Ju större puck – ju tyngre belastning tål den. Orea placeras med fördel direkt i kontakt med chassit på undersidan av elektroniken. Antingen placerar man Orea bredvid originalfötterna eller så monterar man av originalfötterna.
Skadliga vibrationer isoleras bort via den unika konstruktioner och ljudåtergivningen får ytterligare en nivå av öppenhet och klarhet. Separationen förbättras och de musikaliska tonerna får en naturligare klang.
Läs mer
Gaia
Dessa fantastiska isolatorer ersätter de medföljande fötterna eller Spikesen till högtalarna. Gaia isolerar bort golvet från högtalarna så att energin reproduceras mot lyssnaren som det var tänkt. Basåtergivningen blir fastare och hela ljudbilden blir mer precis och fokuserad. Gaia tar även hänsyn till att högtalarens rörelseenergi inte är omnidirektionell. Elementens rörelse gör att energin framåt och bakåt är större i en högtalare – därför ska Gaia fötterna monteras med Logotypen framåt. Denna isolering gör att de övre registerna öppnar upp sig och ger en ny nivå av renhet och klarhet.
Gaia finns i sex olika storlekar för att passa alla högtalare oavsett vikt. I varje set medföljer de vanligaste gängstorlekarna och skulle man ha en väldigt udda gängstorlek kan man specialbeställa gängor som garanterat passar.
Läs mer
Aperta
Dessa stativ placeras direkt under mindre högtalare som t.ex stativhögtalare eller centerhögtalare. Högtalarna kan justeras in i höjdled och i vinkel med hjälp av de gängade hörntapparna. Aperta har också inbyggd dämpning vilken isolerar bort skadliga vibrationer från högtalaren och ser till att energin från högtalaren spelar mot lyssnaren. Med Aperta får man en mer precis ljudbild och en bättre separation genom hela frekvensområdet.
Aperta finns i tre olika storlekar för att passa till de flesta stativhögtalare och centerkanaler.
Läs mer
Delos
Skivspelaren är troligtvis den känsligaste delen i en HiFi anläggning när det kommer till vibrationer. De är noggrant tillverkade för att läsa av små variationer i Vinylskivan vi en tunn metallnåll. Det krävs således en väldigt speciell produkt för att effektivt isolera bort vibrationer så att skivspelaren kan arbeta med så lite störning som möjligt.
Med en stabil och tung plattform i solid lönn och Isoacoustics patenterade isolationsteknologi inbyggd i botten är delos en perfekt lösning för skivspelare. Plattformen kan fås i fyra olika storlekar med 4 eller sex isolatorer beroende på skivspelarens vikt och storlek.
Läs mer
Senaste nyheterna från Isoacoustics
Isoacoustics På Instagram
Utdrag från tester gjorda av några kända recensenter :
The Orea Indigo feet are not only are well made but they look good (they seem to provide a genuine visual extension to the supporting products, looking like they are a part of the original design – at least on my reference kit). More than that, of course, they sound good. The price might initially disturb one or two of you, especially when you add up the feet and price demanded but there is enough noise removed from the hi-fi chain to warrant the price asked.
The nature of the sonic enhancements from the Orea Indigos increase focus, precision and an essential tonal realism while providing important frequency discipline that results in an excellent sonic response. Frankly, the more feet you buy, the better your hi-fi will sound.
The point I wish to emphasize is the size of the change I heard. If I were to quantify it it in terms of the totality of the sound, I'd say it was a 20% change. This was a far bigger change than in any cable demo I've experienced. It was much larger than the difference between two similar DACs. With volumes matched, changing amplifiers never makes this big a difference in the sound, as long as the amplifiers are well-designed and performing correctly. The only component changes that make a difference this big are transducers: loudspeakers, phono cartridges.
The Gaia feet also can make the room have less of an influence over the performance of a loudspeaker. Granted, a full set of eight Gaias will not replace a need for room treatment, especially in an acoustically unfortunate room, but they will lessen the volume level at which any given room can 'kick off' and start to join in with the speaker, adding stray resonances and buzzes at a range of frequencies. On the one hand, the Gaia allows you to play a pair of loudspeakers louder in a room. On the other, it will enable you to play music quieter with less interference on a low level from that room: the perfect example of a win-win.
Unless spikes still speak to you so loudly that you cannot countenance any other form of support system on religious grounds, the IsoAcoustics Gaia makes a whole lot of sense. If you want to hear what your loudspeakers really sound like, put them on a set of these support feet. It's like your loudspeakers just got a significant upgrade! 
IsoAcoustics Inc.
39 Main street North, Unit 5
Markham, ON, Canada L3P 1X3
Tel: +1 905-294-4672