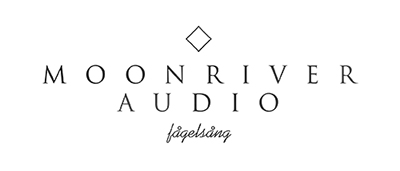 I en djungel av HiFi utrustning har helsvenska Moonriver Audio snabbt gjort sig ett stort namn. Med en unik design och kvalitetskänsla andas produkterna vintagekänsla ut i fingertopparna men under locket är det modern modulär teknologi som gäller.
George Polychronidis vision som tillverkare genomsyras av hans genuina musikintresse och hans bakgrund som Industridesigner. Återgivningen måste återspegla hela det dynamiska omfånget på ett naturtroget sätt på alla typer av högtalare.
Med 30 års erfarenhet av teknisk design inom HiFi startade Moonriver Audio sin resa relativt nyligen. Med genomtänkt design och precist hantverk ekar namnet Moonriver Audio idag över hela världen med stor respekt.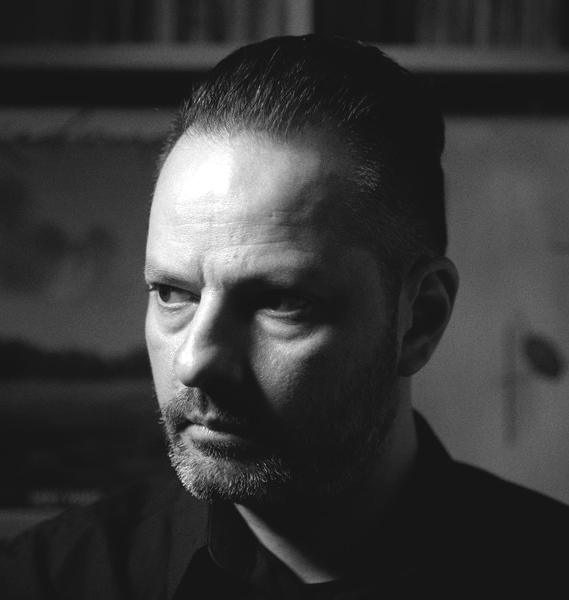 Model 404
En integrerad förstärkare som kan driva alla högtalare ! Model 404 är en stilstudie i ingenjörskonst förpackad i ett modernt Vintage paket. Naturtrogen klang och enorm dynamik leder återgivingen igenom alla passager med musikalisk bravur. Som extra tillval erbjuds ett internt MM/MC kort av hög kvalitet.
Model 404 Reference
Reference varianten av Model 404 erbjuder en kraftigare nätdel och strömförsörjningskrets vilket tar återgivningen till en ytterligare nivå inom dynamik, detaljrikedom och soundstage.
Auktoriserade Återförsäljare
Utdrag från tester gjorda av några kända recensenter :
My notes contain all the usual superlatives, imaging, PR&T, energy, all got a mention. But I really felt that I was hearing deep into the recordings, with every instrument in its rightful place. The technical specs tell me that the frequency response runs from 10Hz to 50kHz and I believe it. The bass was fast and tuneful while the midrange, which is the Harbeths' real strength, was at least as good as I have heard from them. The top end was clear, with lots of air.
I would summarise my time with the Moonriver Audio Model 404 as utterly delightful despite the minor irritations with the remote control. I genuinely believe that every other aspect of the design, the component selection and the manufacturing have been executed in an exemplary fashion. The team behind it are not just exceptional engineers but are also very obviously music lovers themselves.
I am lucky to have a lot of great hi-fi come and go through my system. Much of it I have admired, much of it I have enjoyed, but most of it is packed up and returned with gratitude but without regret. I shall be genuinely sorry to see the Model 404 depart. If I was in the market for a new amplifier this would be at the top of my list. I can't wait to get my hands on the Reference model – the mind boggles as to how good that is going to be!
The varied heights of instruments in the deep and spacious soundstage were enthralling. Everything felt so right that there was nothing to do but bliss out.
The Moonriver 404 Reference is the least expensive integrated amplifier I've had in my system; that makes it difficult for me to proclaim the Moonriver 404 Reference integrated amplifier a new benchmark for sonic excellence in an integrated costing $5000 or less. But I'm tempted to anyway, because it does justice to complex and demanding recordings and it sounds tonally spot on, well balanced, clear, and musical.
For some of you, the Moonriver 404 integrated may be the longed-for component, just waitin' round the bend, that transports you to audio nirvana. With dutiful attention to setup and component matching, the Moonriver Model 404 integrated amplifier can deliver Class A sound at a Class B price, and joyful listening.
The way that the 404 reveals the musical embellishments, especially in the low mix, is really impressive as is the depth and articulation of the whole soundstage. It has a way with strings that often draws people to tube amplifiers. The warmth and smooth envelope of the notes and the lack of astringency are really notable. Then there is that black and very still background again. When she sings 'Moon River' it felt as if a circle had been completed.
Excellent though it is on such sultry and atmospheric music it would be a mistake to think that it can't push when required. In fact it can kick it much harder than it might have seduced you into believing, but it does it with great
control and steadfastly refuses to grow confused or breathless as the transient levels rise and the tempos increase. The one thing it is not is bright. There's a leaning toward amplifiers with a hard tonal edge these days but the 404 avoids this in favour of its own voice.
This is an amplifier with impeccable balance and poise. Criticism seems harsh as it is such a well rounded design. I have certainly heard amplifiers costing far more that are not significantly better and every design has its limitations. But, considering the very attractive price and the performance offered it just has to be a recommendation from me.
Moonriver Audio
Poststugan 532
211 65 Malmö
Sweden
Tel: +46 (0)76590 5066