Nelson Pass är bland Förstärkardesigners ansedd som den absolut främsta. Han började sin karriär på 70-talet då han redan som 25 åring hunnit designa såväl högtalare som förstärkare till en rad större Amerikanska tillverkare. I början på 90-talet bildade Nelson Pass Laboratories och det tog inte lång tid innan den första förstärkaren – Aleph 0 levererades. Denna single-ended Klass A förstärkare blev en rungande succé och omedelbart visste alla vem Nelson Pass var.
1994 började samarbetet med Wayne Colburn som än idag står för designen av för-förstärkarna. Tillsammans bildar Pass och Colburn ett legendariskt dreamteam vars skapelser fortsätter att förföra musikälskare över hela världen.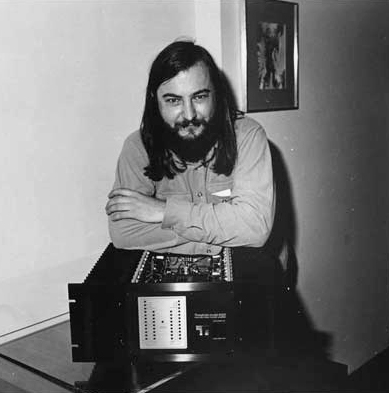 .8
Designed for audiophiles by even more demanding audiophiles, they invite listeners into the music as never before.
Seven years in the making, the Point 8 Series demonstrates our belief that the best products must be carefully adjusted until their components operate in harmony
Pass Lbas .8
Senaste nyheterna från Pass Labs

Två nya Integrerade förstärkare från Pass Labs ser dagens ljus! INT60 & INT250 är baserade på den nya .8 serien och ersätter de gamla trotjänarna INT30 & INT150. INT60 är baserad på XA60.8 slutsteget i nya .8 serien. Den lämnar 2 x 60W i 8 ohm och arbetar i Klass A...
läs mer

  Det är med glädje och stolthet P.L.Audio tar över distributionen av Pass Labs i Sverige. Vi har under en längre tid sökt efter ett anrikt förstärkarfabrikat med likvärdig kvalitet och marknadsstyrka som våra befintliga High End tillverkare - Focal, dCS, Clearaudio,...
läs mer
Pass Laboratories
13395 New Airport Road, Ste G
Auburn, CA 95602
USA
Tel: +1 (530) 878 5350